modificatie september 1991 xm v6 24v blok
bxsport
> 2000 berichten




















Totaal aantal Berichten: 2427
Geregistreerd: 29-11-2005
-
BX SPORT
-
CX GTi Turbo
-
SM injectie
-
CX 20 Pallas
-
C6 (2005-2012) 3.0 HDIF Esclusive
Gepost: 09 juni 2019 11:57 AM
ik weet momenteel mooie xm v6 24v uit maart 1991 staan,
is het mogelijk om te weten te komen of de modificatie van tuimelaars en kleppen is gedaan?
is er een terugroepactie geweest, of enkel een modificatie ?
wie kan me daar meer rond vertellen?
citrofilie is de leukste ziekte die er bestaat!
sweef
> 500 berichten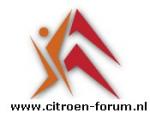 Totaal aantal Berichten: 589
Geregistreerd: 06-07-2007
-
Méhari 2 zitter
-
XM Type1 V6.24
-
XM Type1 V6.24
Gepost: 09 juni 2019 07:01 PM
Kijk oa hier: http://www.club-xm.co.uk/forum/viewtopic.php?f=11&t=8715&start=10
ORGA 5446 is the date of completion of the first production car with a factory built ceramic tappet engine fitted.
Engine number of last non ceramic ex factory engine 10FV973434.
Engines from ORGA 5106 had been fitted with aluminum inlet rockers and modified cams.
The wear on the previous steel rockers was believed to be due to oil starvation during running in.
These modified camshafts are marked with "X" on the end.
First production car with this modified 1FV43 engine was completed on ORGA 5163.
Prior to this (engine 2364) smaller balance shaft bearings had been fitted.

Quite a few incompatible parts changes had been made, one Operation "NESTOR" involving car recall.
The rate of engine failures in the earlier cars put pressure on dealers.
An exchange engine programme was then started using new then factory rebuilt engines.
As a result many of these ailing early cars got engine swaps rather than dealer rebuilds.
So ORGA and engine number may well not indicated actual engine parts fitted.
These engines need careful examination to determine what is fitted.